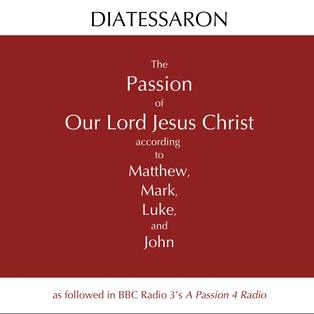 A Passion 4 Radio – Who is Jesus?
A retired tax-collector, a travelling preacher, a literary doctor and a visionary teacher tell their versions of the last 24 hours of the life of Jesus of Nazareth - from the Last Supper in an upper room in Jerusalem to the hurried burial in a tomb guarded by the occupying forces in 1st-century Israel. Matthew, Mark, Luke and John each add to a complex historical account of Christ's Passion, evoking the meaning-laden locations of Gethsemane, Gabbatha and Golgotha; interweaving themes of tradition and betrayal, blasphemy and justice, rejection and sacrifice; and inspiring music from Byzantine chant via J.S.Bach to Harrison Birtwistle. But who is this Jesus, the source of so much reaction and revolution? Echoing down the centuries from the original witnesses – the followers, the political and religious Establishment, the crowds and the soldiers – the question lives on.
Presented in Jerusalem and London by Christopher Cook, Geoffrey Smith, Jeremy Summerly and Alan Walker.